Limo Service
Best in Maryland, Virginia, Columbia and Washington DC
Singh Limo Service DC provides Chauffer driven luxury Limo's for various event and occasions. Our prices are way affordable for the services we offer and quality we maintain. All our limousines are well equipped with entertainment facilities like LCD, Internet, Music System, Phones and Fridge. We provide unique and unforgettable experience for our customer who book limo for events like wedding and prom nights.
Our Services are mentioned below: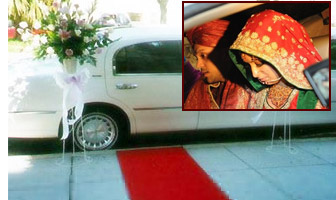 Singh Limo offers unmatched wedding package for its customers. We provide red carpet service for groom and bride while boarding the limo. Our limos are decorated, complete with 'Just Married' signs and balloons, free of cost especially for our Indian customers. A Tuxedo wearing chauffeur is appointed to transfer the newly-wed couple to their hotel or airport.
Our executive listens to your special requirements for limo bookings and provides all the luxury you demand for bride and groom.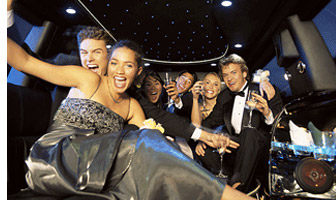 Make your 'once in a lifetime event' unforgettable! Surprise your prom date with an extraordinary limo ride from Singh Limo Service. We know how you would like to pamper and enjoy your friends and provide all the luxuries you need for the event. Our courteous chauffer leaves a lasting impression on your friends and provide all the assistance you may require on that special occasion.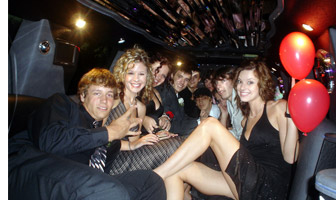 Birthday Package
The one day each year that belongs to you! Don't you or your loved one deserves to be spoiled? At Singh Limo Service, we know how to treat you on your big day!
Our birthday special package includes snacks and drinks onboard. A fun filled environment complete with balloons, flowers and a special birthday cake.
You can also hire our limo to surprise your family or friend on their birthday by providing the breathtaking experience on their special day.
Our limo service for special events is available in Northern Virginia, Maryland, Columbia, Baltimore and Washington. You will find our limo service affordable in comparison to our competitors. We also provide limo service to pick up and drop your family or friend from Dulles, BWI or Reagan National Airport.
Mail us today to know more about our special offers and rates for Limo Service.